If your Typhoon TV is not working since its last update then try these best Typhoon TV alternatives. The list provided here works for your Android, Firestick, also computers.
I heard some mixed news about its shutdown, few websites mentioned that it's just a bug and it will come back in the next update. But, Troypoint gave clarity that it is no longer available.
However, there is no response from the developers.
As per the latest news, Typhoon TV is dead and completely got shut down by the movie studios. There is no idea of its reborn in the streaming industry. We must accept the truth and move on with good replacement apps.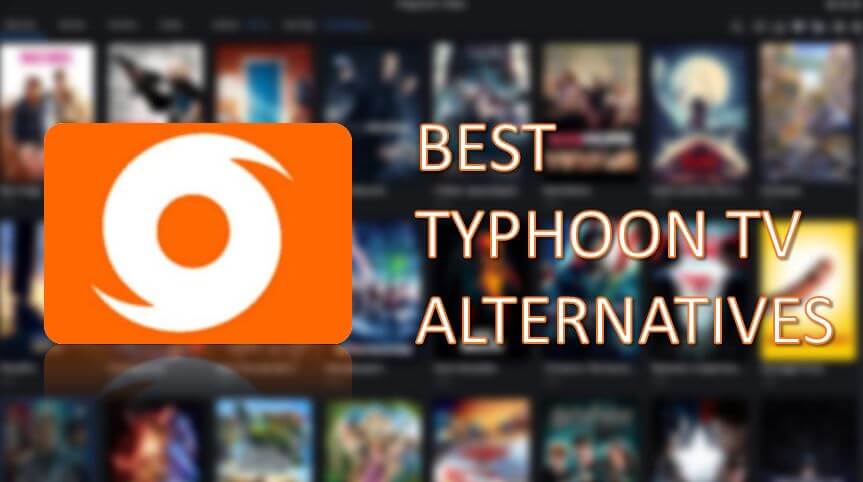 I have added the best out best apps list to watch movies and tv shows which you must try.
List of Best Typhoon TV Alternatives for Firestick and Android
Are you searching for its similar application on the web or play store? If you're one of them then stop looking for it, and explore the list of apps like typhoon tv from here.
All the apps listed on this page are standard, compatible, and provides fresh content.
Check out below…
1. FilmPlus APK (100% Similar and Replacement App)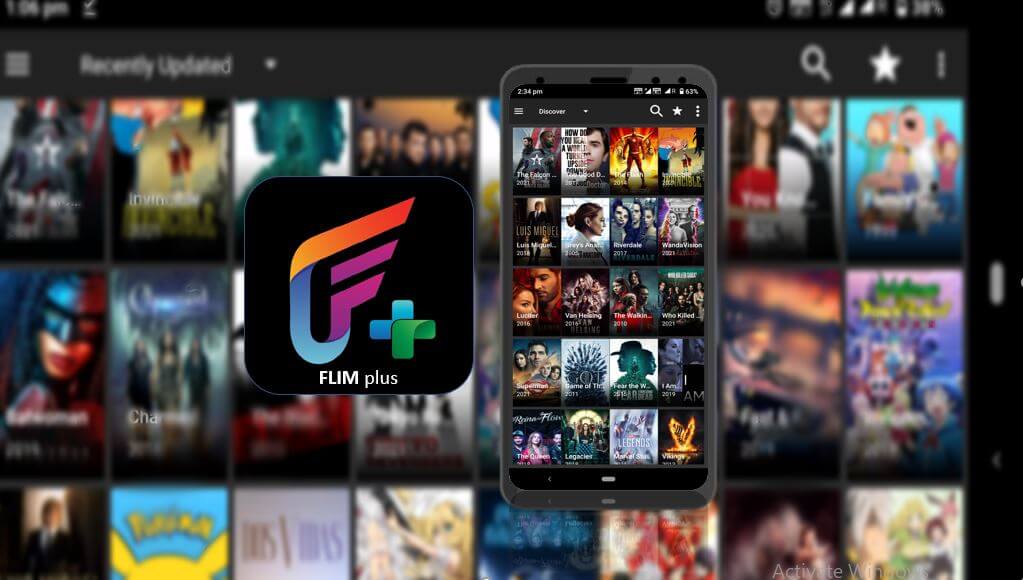 FilmPlus is one of the most recent streaming apps that arrived in early 2021. It has a huge catalog of movies and tv shows from different languages. It is free service, secure, and provides regular updates.
Luckily, it got popular when Showbox went offline. Now, it has over 1 million active installs on both smartphones/tablets and TVs.
Filmplus currently offering ad-free content to all its users. Also, it picks the best links without a Real Debrid account. That's the beauty of this app.
Platform support: Android, Firestick, Windows (Bluestacks), Chromecast.
2. Cinema HD V2 – Free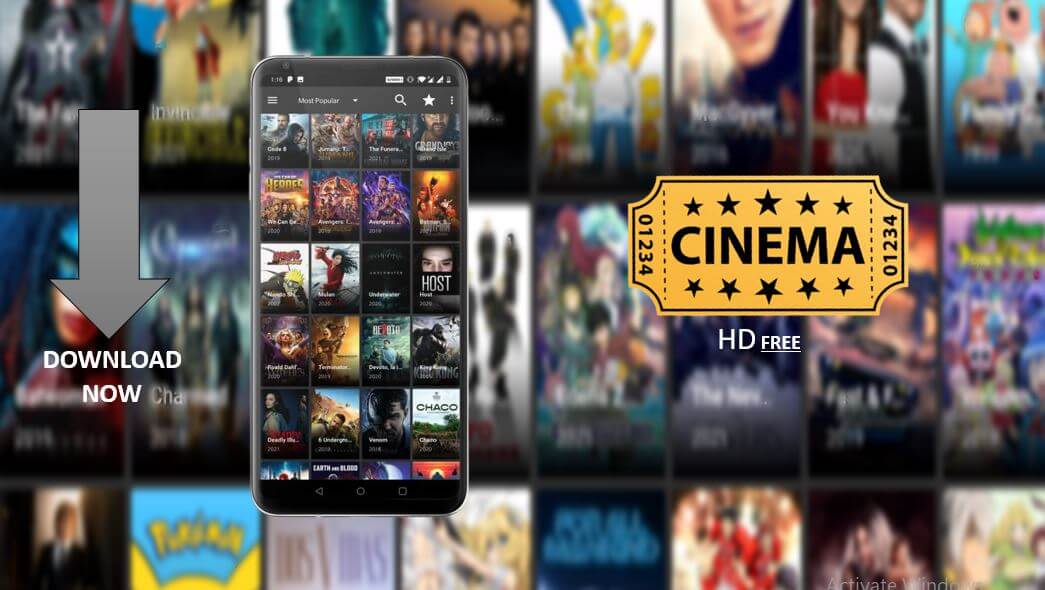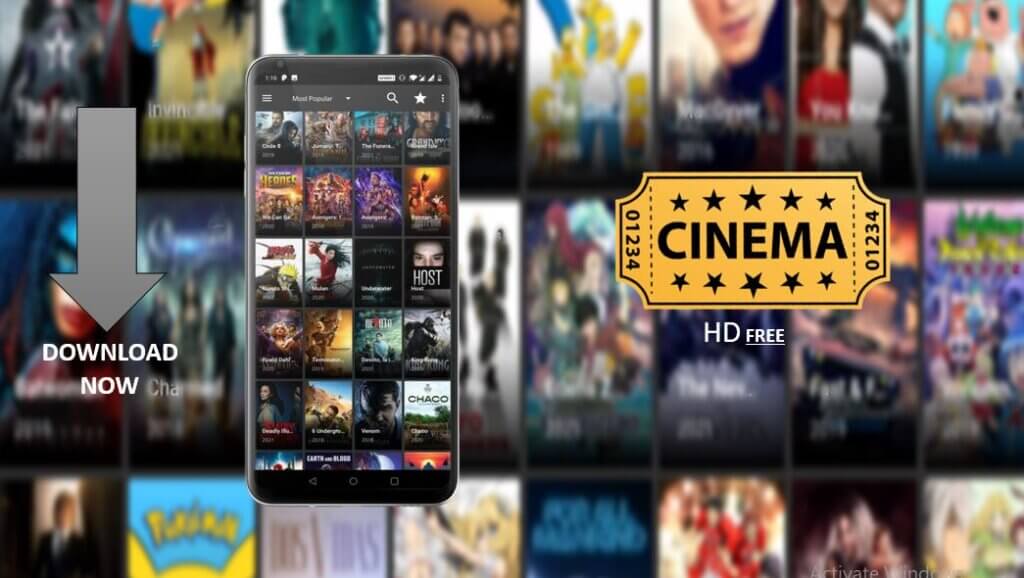 Cinema HD is another third-party OTT platform which is available since 2016. If your device needs a standard application that never shut down, you must try the Cinema HD app.
Even though this app does not feature on the play store, but still it has 70M+ users and counting.
Cinema HD is not an official service. Therefore, on your device, you can get it from its original website. It is also available from other popular android stores like Aptoide, Apkbuilds, APKPure, APKTime, and Malavida.
It does not only let you watch films/series online but also download them to offline view.
You can get a membership account to stop ads with just a few bucks. If you can't offer money then use its freemium service, it has only fewer ads only. That doesn't interrupt you.
Features:
Custom filters to find content.
Show HD link only.
It can be installed on APK supported devices like Android, Fire TV Stick, Roku, and emulators on pc.
VIP for premium features.
Bookmark your favorites.
Subtitles
Backup and restore
4 best video players available; Cinema Player, MX, VLC, and CLeafPlayer.
3. CucoTV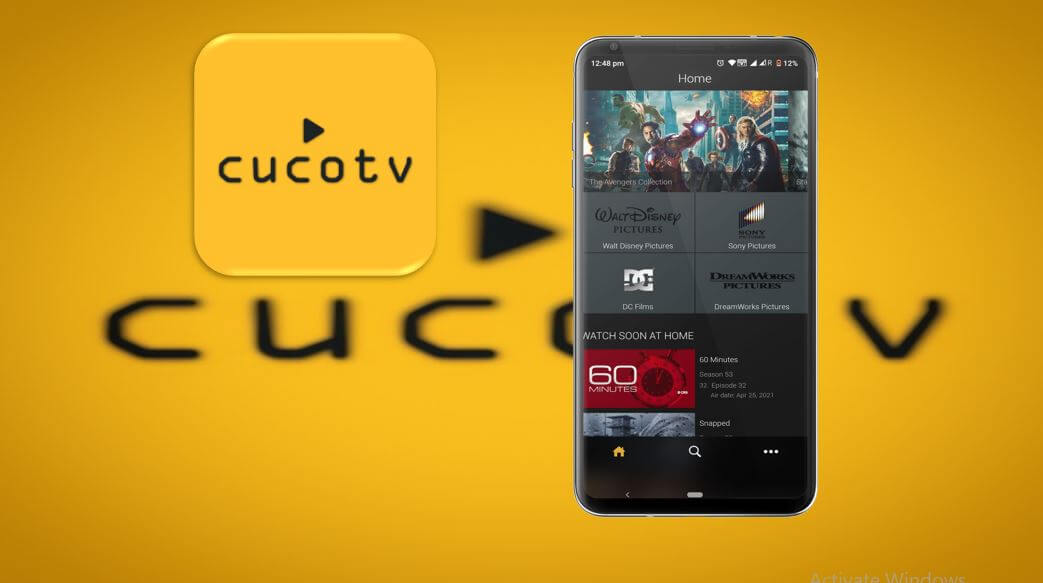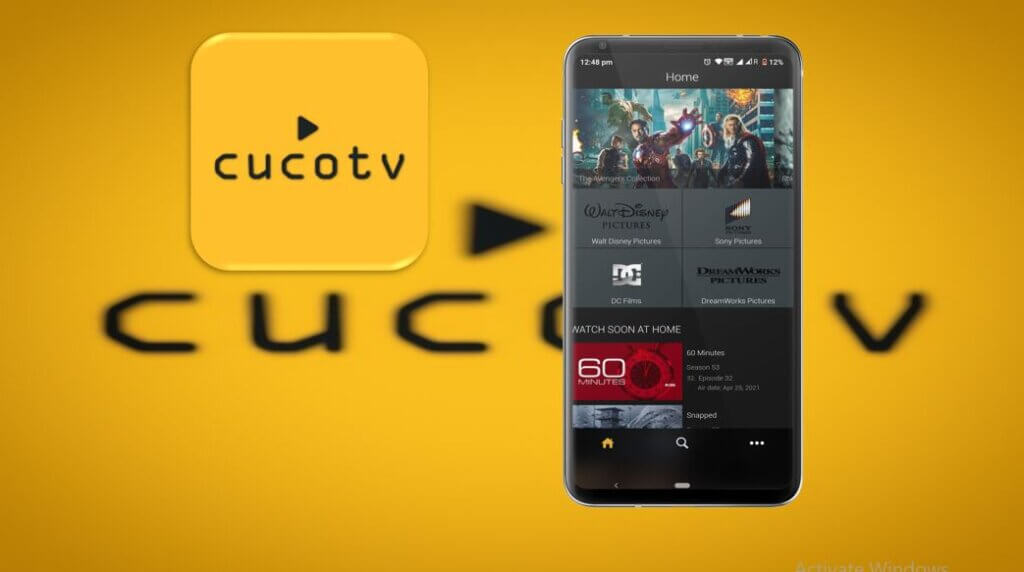 CucoTV is an android version of Zinitevi (iOS app). This is the only service that is compatible with Smart TV, FireStick, MiBox, PS4/5, Mac, and Windows.
It requires a little knowledge to set up to install using the official guide and running in a minute. I hope it is suited as one of the reliable alternatives for Typhoon TV.
CucoTV recently added a video searching algorithm that looks for the best videos and available them on its homepage.
You can browse content by categories, productions name, actors/actresses, genres, and more.
There are few cons about this app; not fit on mobiles, no custom video players, annoying ads.
Apart from this, it is a go-to place to watch free movies on any gadget.
4. Cyberflix TV – Good for Firestick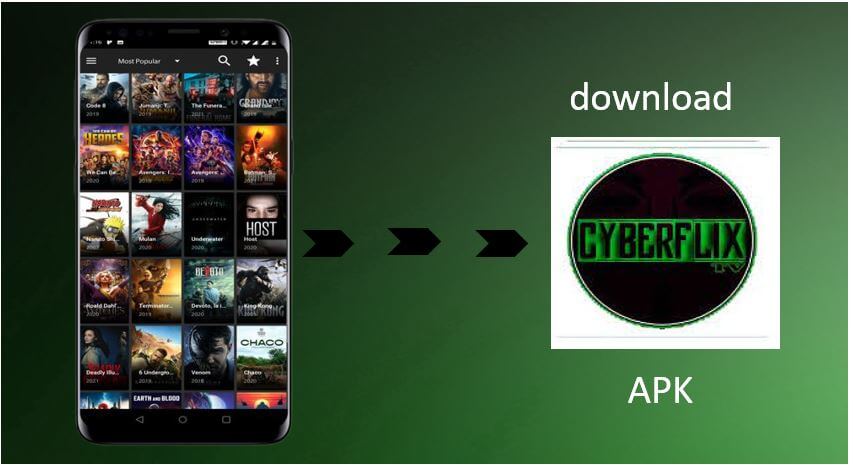 Like Filmplus, Cyberflix TV is optimally designed for movie lovers using Terrarium TV layout. Also, it is a good option when others not working.
The best thing about this app is that you don't need to sign up or subscribe for extra features. Download the app and use it as a guest.
It is 100% free to use. However, just like CucoTV, it is monetized with advertisements. So you may experience little popup ads between play.
5. UnlockmyTV
UnlockmyTV includes the same user interface that looks like a Typhoon TV. It seems to be a cloned version having all same features as well.
But, it is connected to servers and fetching all the links without error. Even it is a mirror app to typhoon then why I kept in the 5th option. Because I don't think it will last longer in this industry.
It will be a temporary service but can provide promising content. They are fast enough to add new films, shows, and popular videos.
6. Syncler – Best Live TV App
Syncler is one of the trending apps and has a huge fan base across the world. It provides the latest movies, TV Shows and more.
Syncler is the best alternative to legendary Typhoon TV with syncing technology. Like Typhoon TV, it gives you a versatile and high-quality video streaming service for free. Syncler can be installed on Android, Windows, iOS, and Mac devices.
7. Mobdro – Live Channels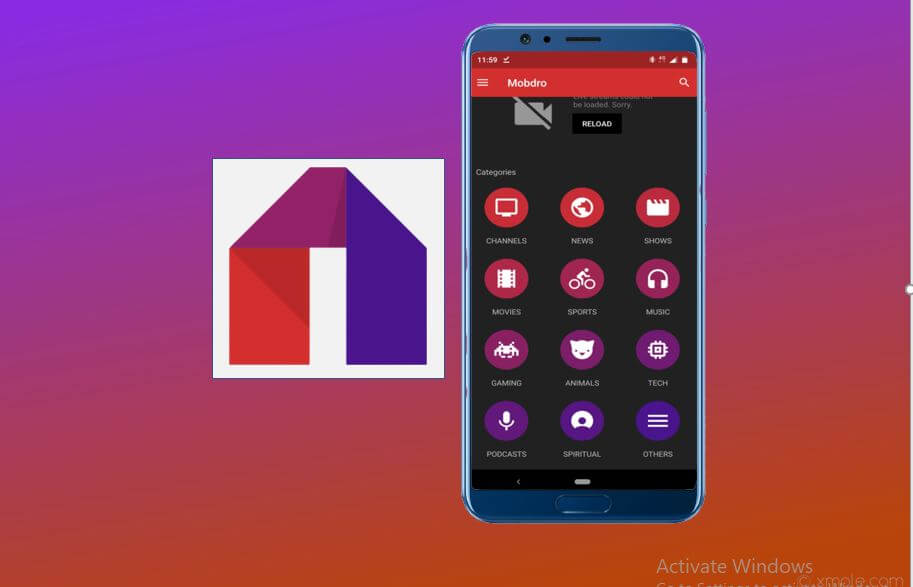 Mobdro is such an incredible application that allows you to watch movies, shows, live tv channels, spirituals, podcast and etc..,
Literally, it's not a streaming platform instead it's a video search engine that crawls the internet and extracts content from the best servers.
Similarly Typhoon TV, it also stopped working. But you can find the modded versions of Mobdro on the internet.
8. TeaTV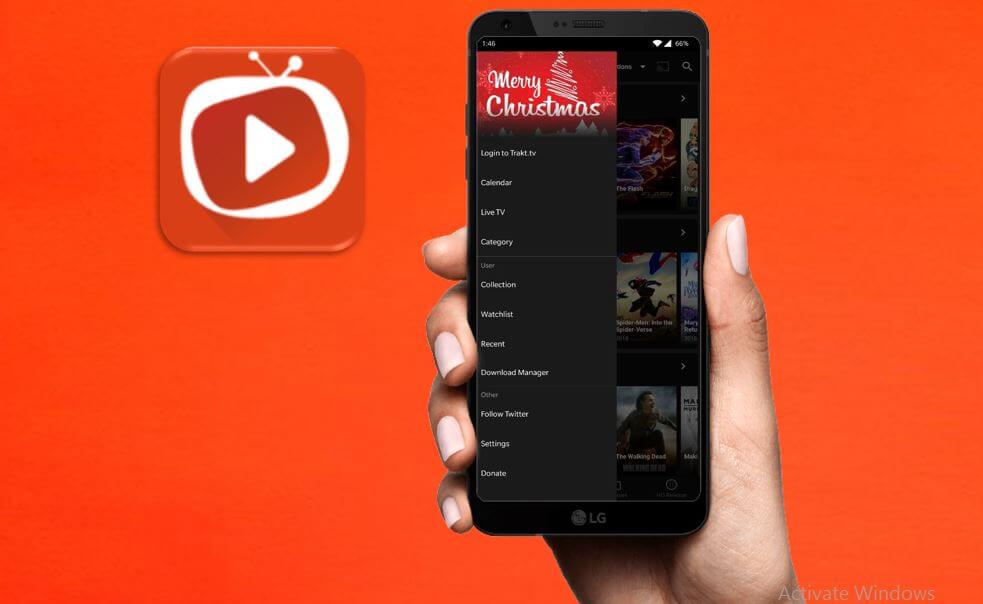 TeaTV application used for streaming video content such as movies, TV Shows, and live channels for free.
It has an immense collection of video content that never say NO to all your entertainment needs.
It's the best alternative for Typhoon TV with regards to the content and quality.
9. VivaTV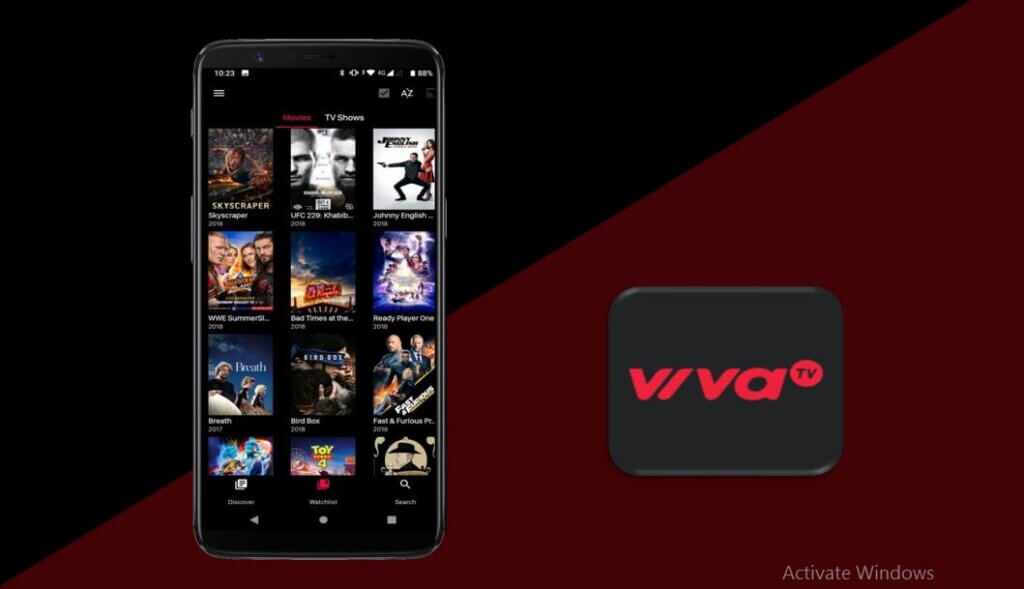 As we all know, Typhoon TV has been shut down because of its legal issues. So, this is an ideal replacement for Typhoon TV lovers.
If you're looking for an application that has no legal issues and can be streamed without any issues, VivaTV is the perfect option for you.
I reckon that it's almost legal to use this application. Unlike other applications, you'll not be sued for watching movies on this application.
10. Movie HD APK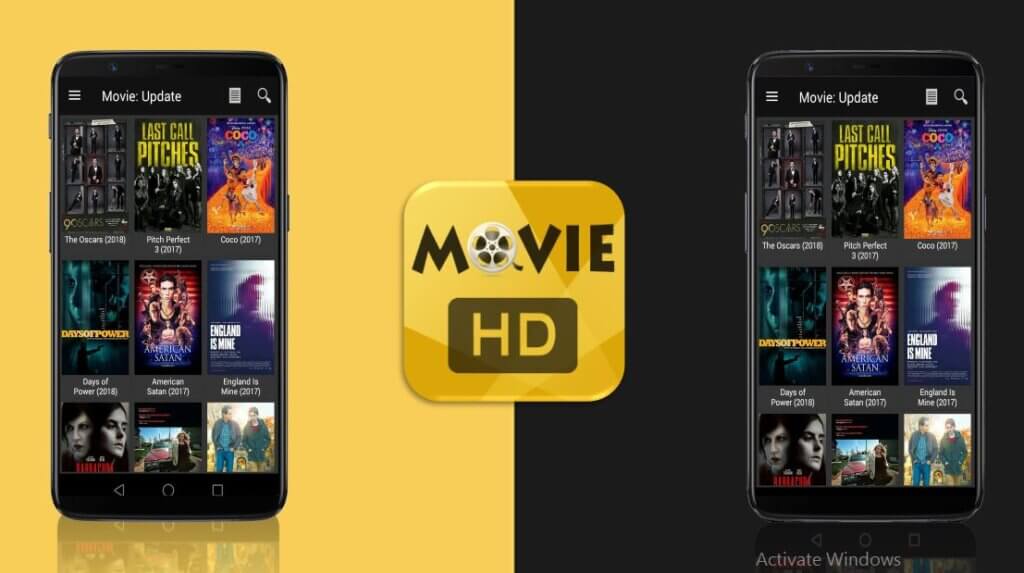 Movie HD APK allows you to watch and download your favorite entertainment content for free.
After the shutdown of Typhoon TV, people opted for Movie HD APK also a decent alternative that can fulfill the loss of Typhoon TV.
This application is fully equipped with the latest movies and TV Shows.
11. Leonflix (PC & Mac only)
To have Typhoon TV on windows and mac, we should use android emulators.
As the app is no longer available, I recommend you to use Leonflix.
Yes, Leonflix is the desktop application that can be used as a replacement for Typhoon TV for Windows.
Premium Alternatives (Legal & Safe)
I reckon that the above-stated apps are completely free and you no need to fish your cards against using its services.
But, you never know when the app gets shut down and stops working. And also you should be aware of legal issues that are relating to using the apps.
So to keep in mind that, lemme brief you on some top-rated applications that allow you to browse the latest Movies, and TV Shows without any legitimate issues.
12. Netflix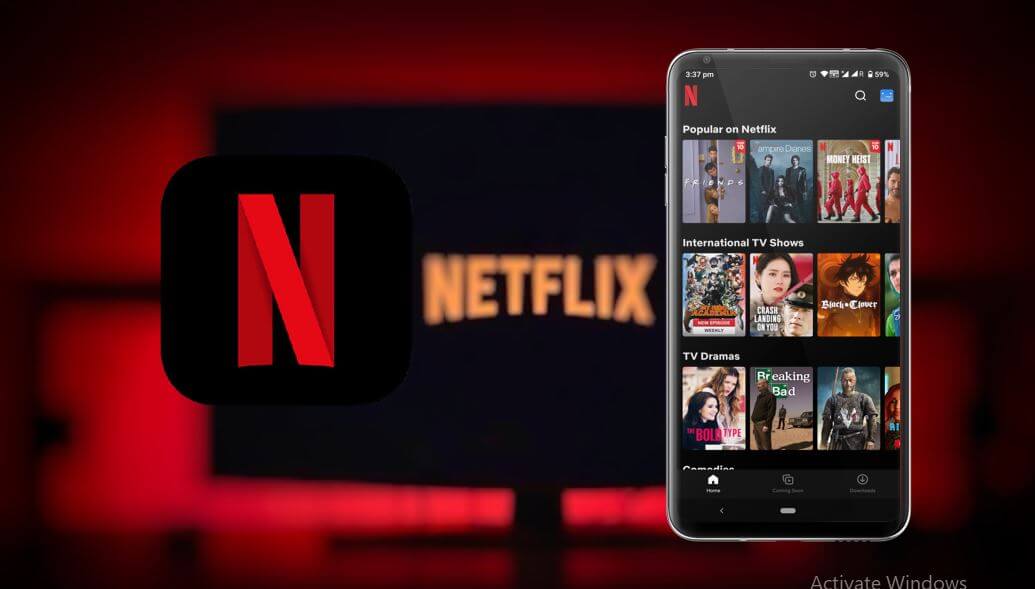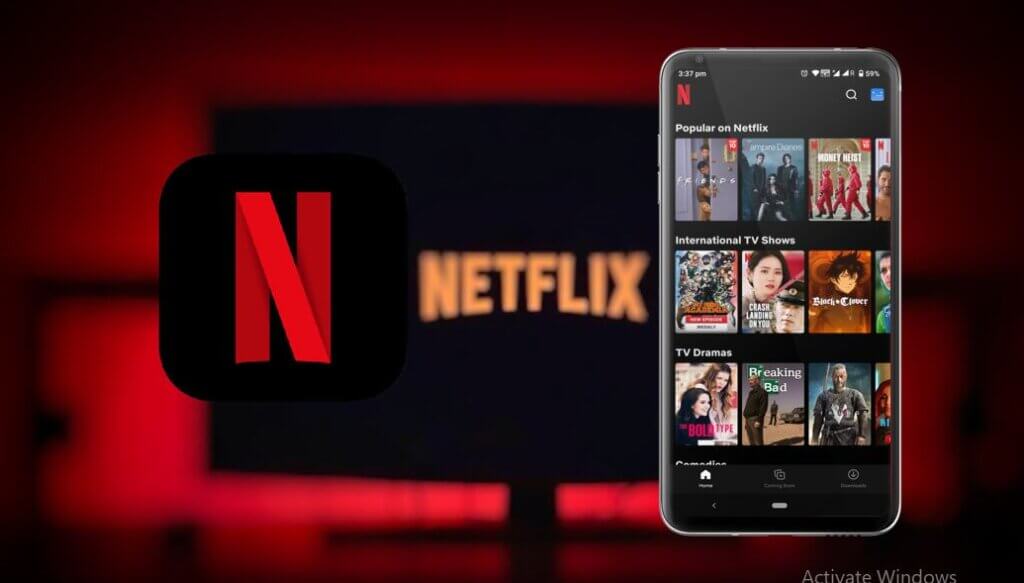 Netflix is an American based content platform and production company headquartered in California.
This application is well-known for its original web series that you can't find anywhere. Along with that, you can watch unlimited movies, TV Shows and more.
Netflix is a subscription-based app and needs to pay the amount for using its services.
You can stream Netflix for free for one month. You can absolutely watch Movies and TV series with the help of 30- day free trial.
Typically Netflix premium service ranges from $8.99 to $16.99 per month. It all depends on the device that you're using and the screens that you want to stream.
13. Vudu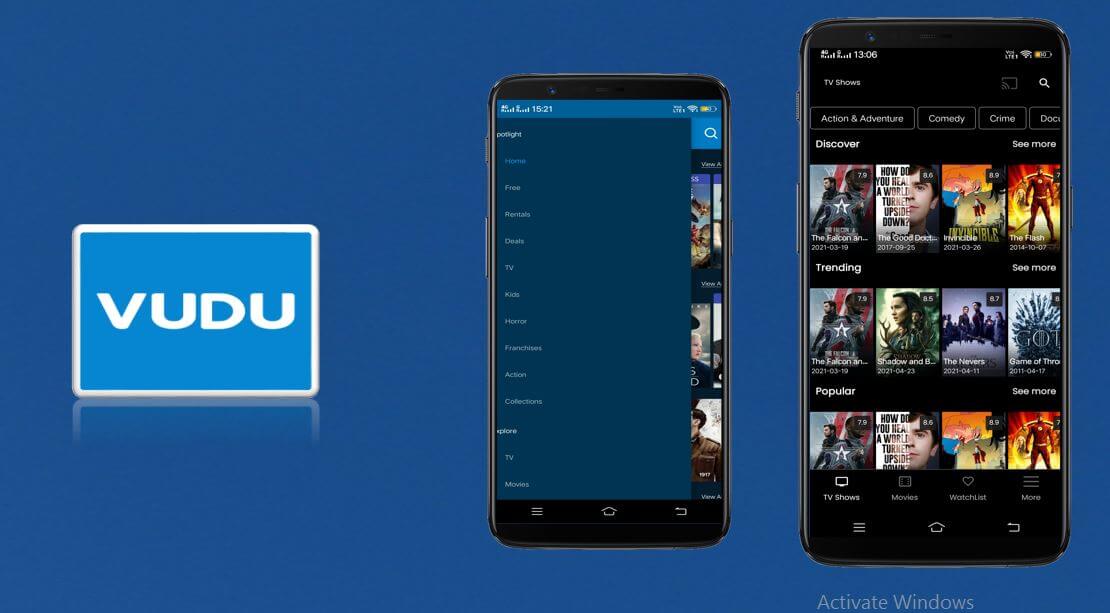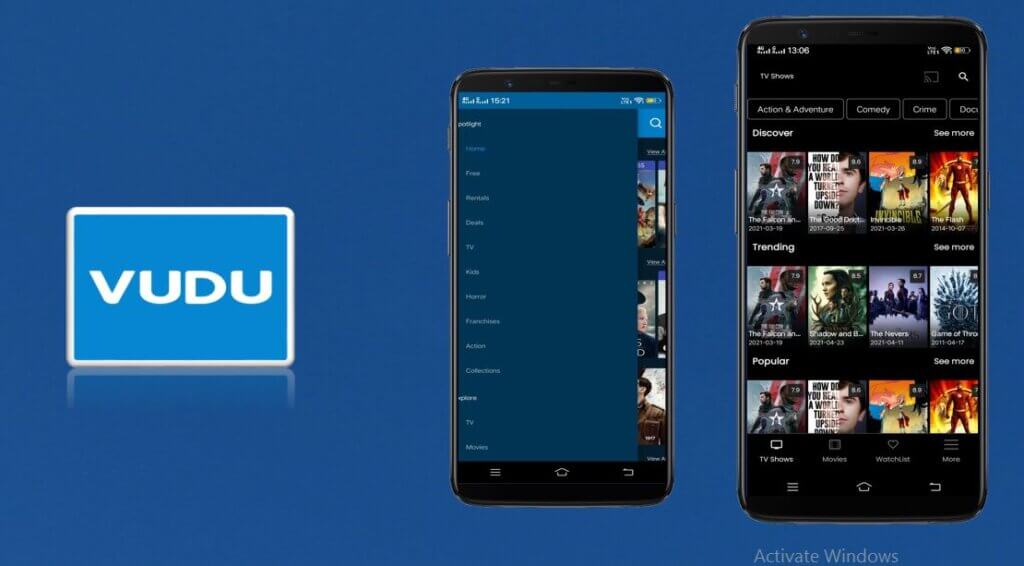 When compared to other premium streaming applications, Vudu stands alone.
Unlike other application like Netflix and Prime Video, you need not take the entire membership for the plan. Only pay for what you want to stream or watch.
Vudu provides different kinds of offers which you can't refuse. You can stream, rent, or own the content that you want to play.
You can watch new movies and weekly shows before they stream on other subscription-based applications.
Vudu subscription prices can be divided into two categories. Such as Rental prices range from 99 cents to $5.99 and Purchase Prices range from $4.99 to $24.99.
14. Prime Video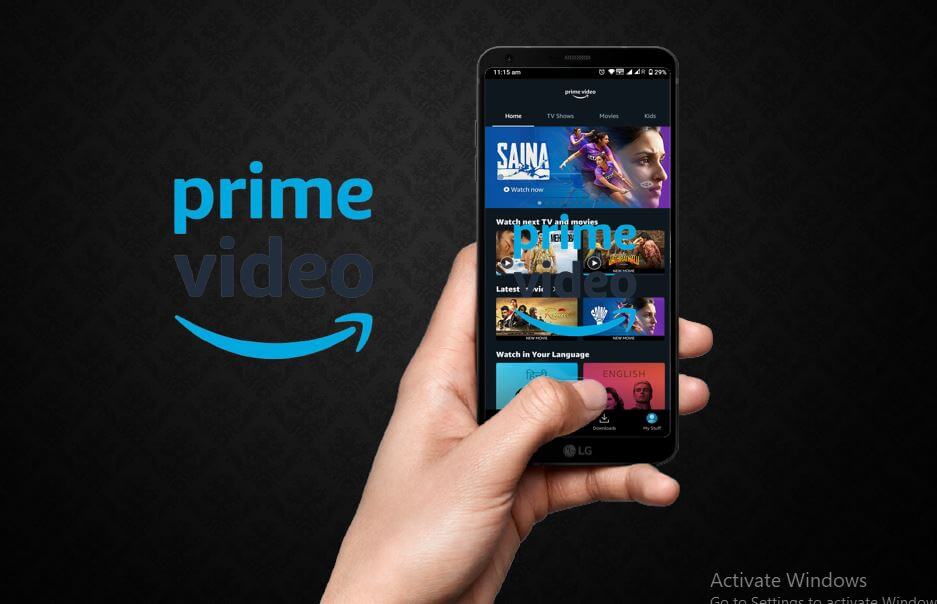 If you truly want original content and a decent collection of movies and TV Shows, then Prime Video is the perfect choice for you.
It is popular among all streaming applications because of its 4K and HDR streaming.
You will find a wide range of content on Prime Video starting from Documentaries, Anime, Sports Content, and the latest movies.
Prime Video offers you a one-month free trial. And the membership prices range from $12.99/month to $119/year.
15. Crackle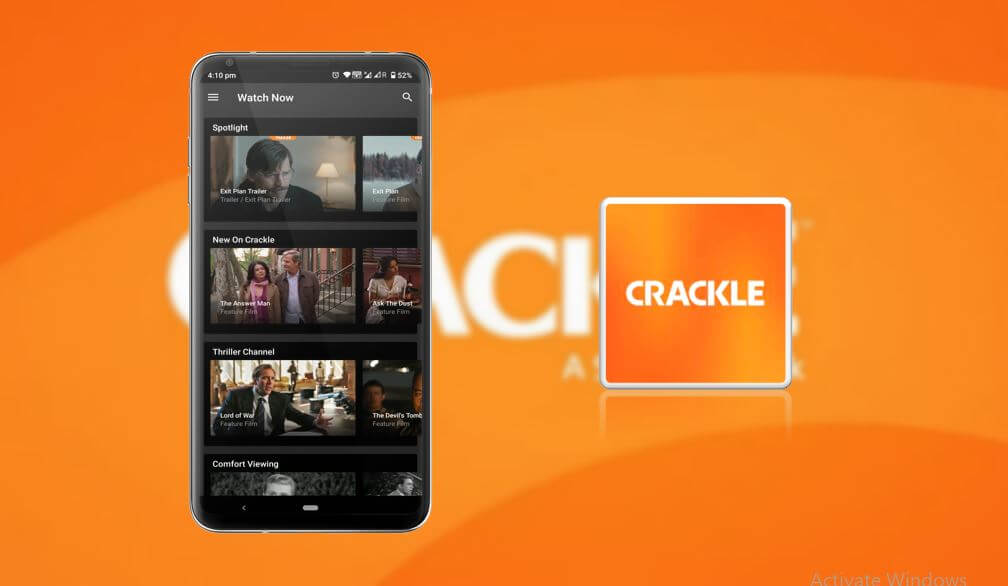 Crackle is a video streaming platform that allows you to watch movies online, TV Shows and Original content.
It can be streamed on different devices such as Android Smartphone, iOS, Fire TV, Roku, Chromecast and many more.
In some parts of the world, the app is available for free. But in some countries, the prices lie between $4.99 to $9.99.
16. Aha
It is an indian-based regional OTT Platform headquartered in Hyderabad.
Aha exclusively offers Telugu language Content. It provides a wide range of movies and original web series. You can stream this app on your Mac, Roku, PC and on many more devices.
When compare with other premium apps, the prices are very affordable and they range from $4.99 to $6.99.
17. Hotstar
Hotstar is one of the leading premium applications in India. It's famous for Video-on-demand content.
With the help of the Hotstar application, you can watch Live Cricket, Blockbuster Movies, Hotstar Specials, Best of Indian Entertainment, and Live News.
Hotstar is available in both free ad-supported and two subscription methods. You can choose Hotstar VIP and Hotstar Premium depends on your requirement.
Hotstar VIP allows you to stream all live sports such as Cricket, Kabaddi, and Football. Whereas Hotstar Premium provides streaming all Hollywood movies and original content.
The prices range from $5.99/ Hotstar VIP and 18.99/Premium
FAQs
What happened to Typhoon TV?
In April, the Typhoon TV app is closed its services and also ceased its official website. They stated that the app itself proving copyrighted content without taking permission from owners.
Which Typhoon TV alternative is right for your device?
Are all the above-mentioned applications better than Typhoon?
Yes, but they are all unique applications, you can also get features not found in Typhoo TV. These are the apps available on the web that needs your device for online streaming.
Is Typhoon TV legal and safe?
It is safe to use, and never damage your device with malware or virus. But, make sure to check what permission you're giving to the app. Make sure to disable few permissions like location and IP address.
Most people are using VPN to get rid of this.
Final Words
Whatever your reason to go beyond Typhoon TV, you have to believe that there are plenty of choices available for watching movies on our streaming devices like our mobiles, Smart TVs, Firestick, and Kodi.