Install Router Keygen Latest Version here and connect to WiFi for free
Download Router Keygen APK from this page and connect to password-protected Wireless networks from your android smartphone for free.
In this guide, I'm going to explain to you the detailed steps to install and how to use this application???
You may be experienced the situations where you're in great need of network connection. For example, you went to attend an interview and you got a lot of time for your interview to commence. Obviously, you take some time to revise and look for active internet connections. In such cases, this Router Keygen APK helps you a lot.
What is Router Keygen APK?
It is an android application, which scans all the networks and checks if it can generate possible keys(Passwords) for the networks.
Geeks consider this application as one of the best Network Auditing Application for Android handsets.
Features of Router Keygen
You can Unlock the WiFi in an easy and fast manner.
We have the feature of masking WiFi passwords for the specific brands of Network.
Whenever a smartphone is in the vicinity of Wireless network, this app automatically scans and tries to pair up.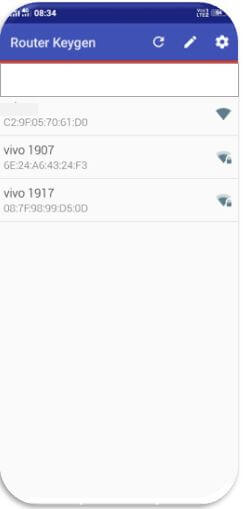 App segregates the networks depends on vulnerability and it indicates the colour codes. Namely, GREEN indicated Encryption is Possible or ORANGE indicates Encryption is may be possible and RED indicates Encryption is not possible.
You can save passwords for future use.
By linking your WiFi to this application, you can turn on your connection automatically.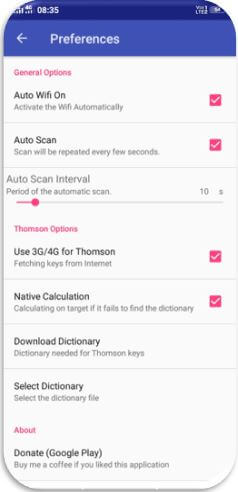 It supports a wide range of routers.
If you have forgotten a password for your WiFi connection, you can get your password back with this application.
App Info
| | |
| --- | --- |
| App | Router Keygen APK |
| Latest Version | v4.0.2 |
| Downloadable Size | 2.85 MB |
| Developed By | Routerkeygen |
| Updated On | Nov 26, 2017 |
| Android OS | 4.0 + |
| Realesed on | May 17, 2015 |
How to Use the Application
I can say there is NO science behind using this application. You can easily deal with this Router Keygen. Install the application on your smartphone like any other android Application.
Now open the application to detect the keys for preferred networks. Right after opening the app, you'll see a set of WiFi connections. Since we have the feature of Organized Color codes, it is easy for us to generate the keys. Therefore, choose a network which is encryptable. Now copy the Password. Go to WiFi settings of your phone and paste the keys. That's it, You've successfully deciphered the WiFI network keys. Likewise, you can detect the WiFi keys of any other network.
FAQS
Is it safe to use the application?
As this app uses algorithms from the public domain, it is safe to use.
Does the app support all kinds of Routers?
No, it is permitted to encrypt certain routers only. It all depends on the strength of the network.
Is it available for iOS?
Yes, it is available for iOS. You can get it from the App Store.
Can I use this application for Windows/Mac PC?
No, the computer version of the app is still in beta version. It'll be available soon as per the developer team.
I am unable to Download the Router Keygen?
Make sure that your smartphone qualifies the app requirements. And check that accounts linked to Play Store or App Store are working properly.
How do I report the app issue?
You can send the issue to the [email protected].