Download Lucky Patcher APK latest version for Android mobiles and tablets. Let's modify all the games and apps to take full control over their functionalities like blocking ads, unlocking gaming levels, bypassing system settings, paying apps for free, and more.
Download Lucky Patcher APK v9.8.2 (Original)
Basic System Requirements:
What if I were to tell you that your android app is being restricted for its premium features. 
And if you're looking for a quick method to make MOD apps even without any programming knowledge. 
Lucky patcher is a systemless patching software for APK files. It allows you to patch any application without changing the source code. It was officially created and released by ChelpuS. This tool had got a huge response from gaming lovers when they launched the patches for the Mini militia game. 
Moreover, it smoothly works on both rooted and unrooted android phones with slight functional differences. To get advanced, I recommend rooting your phone with Magisk Manager APK and then installing a lucky patcher. 
How does Lucky Patcher Tool Works? (Explained with an example)
Suppose to create a modded version of the original APK file. Let's take the popular music streaming app Spotify as an example here. It is a music platform with a wide range of features, available in freemium and premium versions.
The free version of this app is pretty good, but we can't use some of its pro features like offline mode, high quality, unlimited downloads, Ad-free, and multi-device support – You need to take a subscription to access these features.
Now, to enjoy all these features without getting a subscription, you may create a Spotify Premium Mod by lucky patcher. 
Let see how to do this;
How to Create a Mod App or Hack a Game?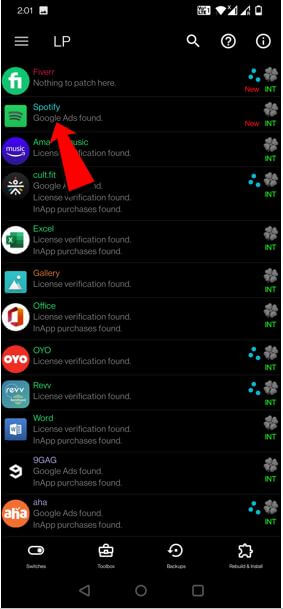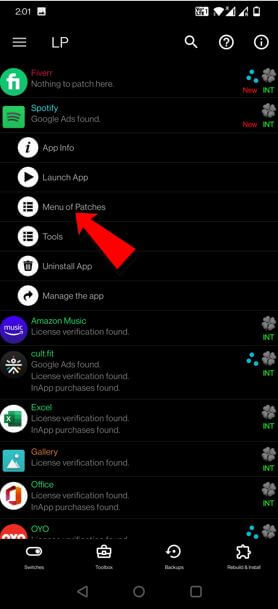 Update found Alter
New custom patches are found on the server. The list of added patches you can seen on the link https://payct.chepus.com/. These are the patches from officials that you can try. Simply click on "Update" button to load patches. Please refere the below screenshot.
Patching Options
- APK with Multi-Patch
- CustomPatch Applied APK
- APK without License Verification
- APK without Google Ads
- APP rebuilt with InApp and LVL emulation
- APK with changed permissions and activities.
- Re-sign with test signature.
How to Install Lucky Patcher on Android Phone
Installing Lucky Patcher APK on your Android requires you to allow this source. For better performance it would be great to install it on rooted devices. Even it can work on unrooted devices but you have to disable the option called "force root check" option from settings. That will explain to you in the later steps…
This installation guide is also prepared using an unrooted android phone. If you have a rooted device then you're good to go as well. Just follow the steps one-by-one.
Prepare your Google Chrome web browser to download the app;
Turn ON the Allow from this source for Chrome to install unknown apps. 
Visit the device's settings and then go to Apps.
Click on Chrome. 
On the app info page, go in to Advanced and tap on install unknown apps. 
Enable it.
1. Use the above download button to download the current version of Lucky Patcher installer APK to your device storage.
2. Mostly, the file got saved on the Downloads folder. So, visit that folder by your default file explorer.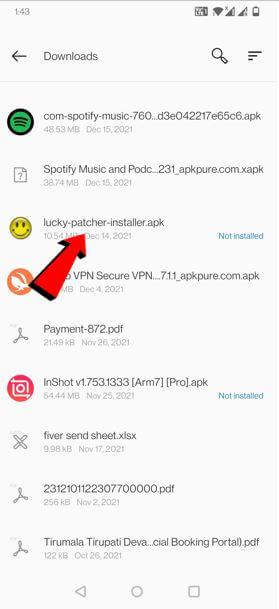 3. Tap on the "lucky-patcher-installer.apk" file.
4. Click on Install.
5. Play protect maybe block the installation due to security reasons. If you wish to continue, click on "Install anyway".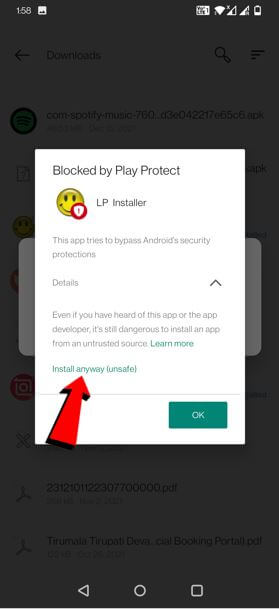 6. Now, the app is installed, Open LP Installer.
7. Allow.
8. Click on the Yes button to confirm the download of lucky patcher's original version. It asks you "Do you really want to install the Lucky Patcher v.9.8.2?".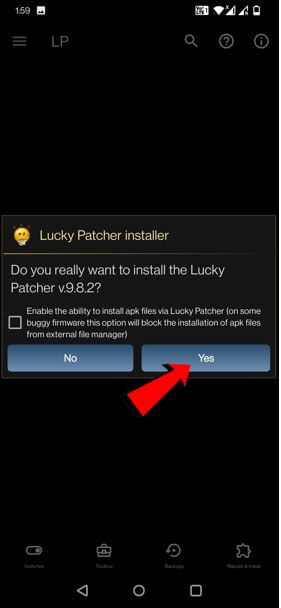 9. Settings.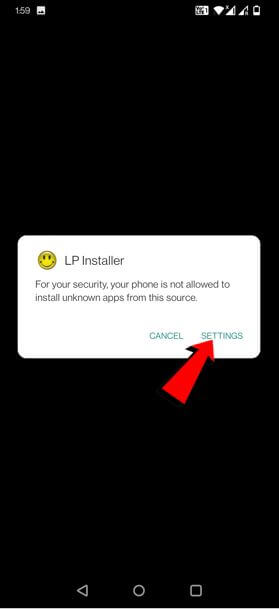 10. Enable Allow from this source for LP installer.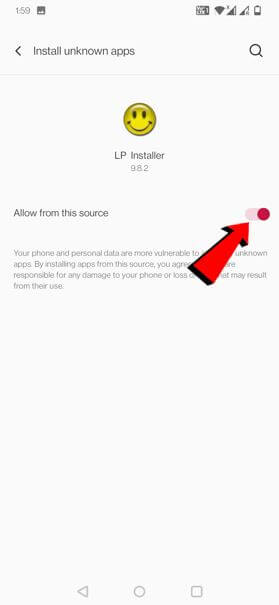 11. Install.
12. Read the information and provide permissions to work with the app.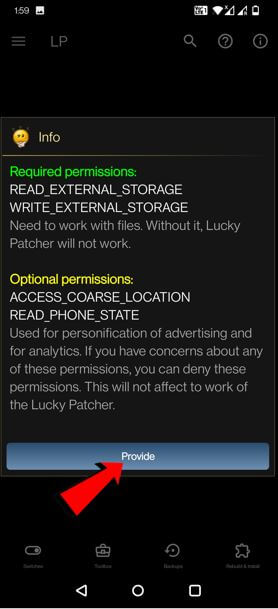 13. Info: Start Uninstalling the installer. Click on it.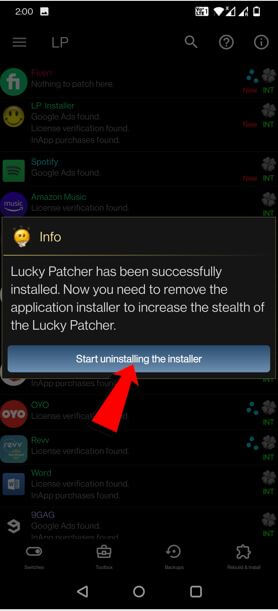 Features - What you can DO with Lucky Patcher?
Check out the core features offering as per its newer version. 
Particularly, we can't say what kind of apps should work with Lucky Patcher. But, it provides patches for the latest applications and popular games regularly.
Many APKs come built-in with different patches. You can also install and test those patches without hesitation. People prefer to use these patches for ad-free app and hack games.
Here're some of the apps&games that support lucky patcher as of today.
InShot Pro Mod
Spotify Premium Mod
PubG
Google Play Store
Cinema HD
Filmplus
Hungry Shark Evolution
Zombie Squad
Kinemsater Pro
Nitro Nation
And more..
To get coins, gift boxes, weapons, characters, levels in gaming, you should install the hacked version of your game from lucky patcher's custom patch modules.
LP is partially safe, but it's completely safe to use if you use it in the right way.
Technically it's not legal to modify Android system apps, changing security and permissions, cracking paid apps for no cost.