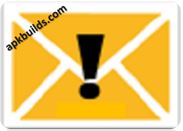 Download the hushSMS APK newest version here and avoid the Factory reset issue by sending push SMS with the help of hushSMS.
In the current scenario, you can't imagine human life without a smartphone. Rather, I would say it is oxygen for the modern era. With this, one could have all the world is at fingertips. In the same way, new problems arouse with smartphones.
Here in this article, we will see the two aspects where we desperately require hushsms apk. I shall make you walk through an interesting issue that usually occurs in Samsung mobile phones. So-called, FRP(Factory Reset Protection). And also, we will know how to send a Push SMS without any carrier network.
HushSMS APK Download
HushSMS is a stimulant tool for your Android device. With this, you can add a special feature and can avoid some unique issue(FRP) that you're facing. First of all, let's focus on how to send messages without carriers by using this application.
Below, I've given the downloading links for the app. Just go through them and install it accordingly.
With this application, you can send some sort of particular messages which helps during penetration tests and ethical hacking.
1. How to Download the apk & Send Push SMS's
Please download the apk from this website. Install the application like any other. Right after opening the application, you shall see various options to send SMS.
NOTE:- While installing the app, you should enable the apps from unknown sources on your mobile as this is a third-party app.
App Specs
| | |
| --- | --- |
| Name of the App | HushSMS |
| Version | v2.7.8 |
| File Size | 23.6 MB |
| Updated on | March 24, 2020 |
| Licence | Free |
| Minimum Requirement | Android Mobile 5.0 or above. |
You can find the home page as below.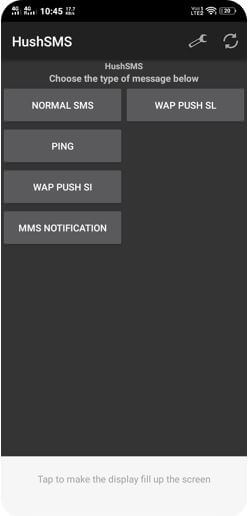 Essentially there are four different types of message formats by which you can send push SMS.

NORMAL SMS:- One can send normal messages up to 160 characters.

WAP PUSH SI:- It implies the service status and can send SMS up to 40 characters.
WAP PUSH SL:- Indicates the service load and message up to 40 characters.
MMS NOTIFICATION:- You can send the notification message up to 30 characters but this feature will not work on iPhone.
Let's now see the detailed steps on how to send Push messages.
Open the application now.
Next click on WAP PUSH SL.
You'll now be asked to enter the phone number of recipient and message. Please enter the data respectively on the given fields.
After that tap on SEND WAP PUSH SL.
You can check the Push SMS which is been sent to a recipient mobile.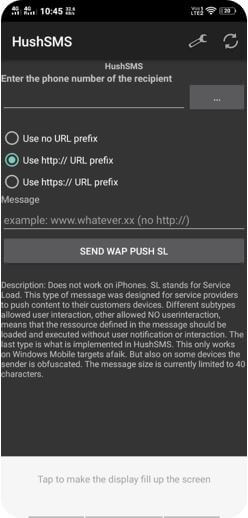 2. FRP(Factory Reset Protection) Bypass
Editor's Note

We need your attention here!!! This method viable on only Samsung Mobile phones of Android version 6.0 or above. Please note that it will not work on any other mobiles. As per the sources, the developer team is doing R & D for other smartphones as well. We keep you posted on further updates. So, kindly bookmark this page.
You might have seen that there is data protection for every handset in the form of Google accounts been linked with it. In some cases, we are required to do reboot(reset) the mobile. When we tried to complete the initial setup after reboot, it'll ask Google account details which logged before. What if we do not remember the account details? Your smartphone will be locked. I hope this scenario should not come to you!!! So here comes the FRP Bypass method.
In the first place, insert an active sim card into the locked mobile.
Take another smartphone and install Hushsms apk as explained in above method 1.
When it asked you to enter the recipient details, enter the phone number of locked mobile and data as google.co.in.
Send the Push message with the above details.
You shall see push message received to your locked mobile.
Click on the message, it'll take you to the web page.
From there, download Google Account Manager and sign in with new Google Account. Click here to set up a Google Account Manager.
With this, your phone is ready to use.
Cons
To download and send push SMS, mobile should have Exposed Framework. Otherwise, it may not work properly.
Use this app on your own risk cause it may costs you the money.
Some mobile companies may not allow these types of push SMS.
Final Verdict
I hope, we covered everything regarding HushSMS apk. Now it's your turn, whether to use this application or not. It all depends on you as you personally going to experience. I recommend you to use this application when the phone gets locked due to Factory Reset. As earlier I mentioned, this very useful in pentest and ethical hacking. If you have any queries or suggestions, kindly do mention it on below comment box. With lots of love!!!