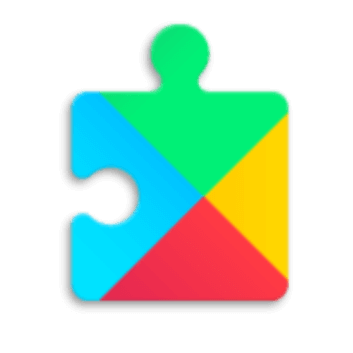 Google Account manager APK By Google Inc. Manage your Google Account from any Android device, Also access apps & data.
Hello Geeks, Welcome to APKBuilds!!! We all might get a scenario where our smartphone becomes stubborn and not working properly. In such cases, we're forced to do the Factory Reset Protection(FRP). But it has some google account is being linked with it, if you have remembered the login details, it's fine. Otherwise, it sucks you.
To save you from that situation, I would like to recommend you Google Account Manager. This is one of the utmost application that lets you bypass Factory Reset Protection.
What is Google Account Manager?
Google Account Manager APK is an impressive application and the name itself suggests that it'll manage all the Google accounts across several systems. This also allows you to bypass the Factory Reset Protection(FRP) lock. It is developed by Google Inc and helps in synchronizing the data across several devices.
The app can be found in two forms. One is, by default it is installed on your smartphone. And it handles the apps and services which need Google Service support. The second one is, you have to install this app as Third-Party application from unknown sources to resolve additional issues such as google account errors and facing FRP lock issue.
Let's dealt with some interesting features of this app
Features of Google Account Manager APK
Synchronization: Whatever the information and data within the devices can be synchronized into other devices which are running on the same Google Account. For suppose, if you changed your Android mobile and want to retrieve the data of your old device. In that case, Google Account Manager will transform all the information and data of older smartphone into the new Android device.
Manage Accounts: It manages several Google accounts and maintains them uniquely.
Bypass FRP Lock: This is the unique feature and without which you can't bypass FRP Lock. Whenever you want to do FRP, you must remember your account details. If you're not remembered it is difficult to do FRP. But, with the help of Google Account Manager APK one can easily Bypass FRP Lock.
Free!Free!: If you've Android-based mobile then you're allowed to download this app for free. There are no objections and no need to pay any signup fee and all. It is completely free.
Safe & Secure: Downloading Google Account Manager will not let your device to be get hacked. It's 200% safe and secure. As it is developed by Google Inc, using this app is trustworthy.
App Overview
Let's go through some brief details about the app and its device specifications. I would say Google Account Manager apk will not require high-end devices. It will work fine on all the devices which are running on Android Version 6.0 or above.
---
Download Google Account Manager APK File
---
| | |
| --- | --- |
| Name of the App | Google Account Manager |
| Version | v6.0.1(23) |
| File Size | 7.90 MB |
| Uploaded on | October 16, 2017 |
| Licence | Free |
| Minimum Requirement | Android 6.0 or Above |
| Developer | Google LLC |
App Info

Installation
Well, we had discussed What is Google Account Manager APK, it features and app specifications. Now I'll brief you some important points related to the app.
App Review
This app provides an extra layer of security to your device. It supervises all the activities which are closely related to Google Account. As this needs to work continuously in the background, it may consume a good amount of battery.
We have many Android Android versions that are ranging from Version 4.0 to 9.0. You need to download the Google Account Manager which suits your Android version. You may have more than one google account for various purposes. To remember the login details for all the account is a tedious task. With this app, you need not remember the details. This Account manager does that work. Parallelly, you can open several Google Accounts.
FAQs
1. Where do I find Google Account Manager APK?
You can download the app from this website. We tested the app in different scenarios and found that it's not subjected to any malware.
2. What does this app do?
It manages various Google Accounts and keeps them uniquely from one another. And also it helps to bypass the FRP lock. You can sync the data across various mobiles with the help of Google Account.
3. What are the device Requirements for this app?
It can be installed on all the smartphones which are running on Android Version 6.0 or above. Click here to know the device requirements in detail.
Conclusion
That's all about Google Account Manager APK. I hope you successfully installed it on your smartphones. It's the best way to manage accounts and bypass FRP lock. If you have any question, feel free comment below. Thanks!!!