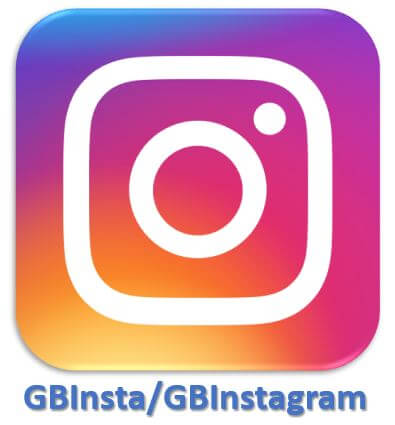 Download the latest version of GB Instagram and explore the unlimited features of the original Instagram. It's a mod version of trending social media application Instagram.
---
If you landed on this site, then you're looking for the modified versions of Social Media applications. Such as Whatsapp, Instagram. Am I right? I hope so. In this page, let me take you to a mod version of Instagram, which is GB Instagram.
It's not an exaggeration that, If I say there is no one in the world who doesn't know about Instagram. Yes, it's true!! And we all aware of Instagram.
Prior to the deal with the installation of the app, let's first know about what are the reasons to use this app and what features it offers.
Why use GB Instagram/GBInsta?
When we talk about any application, it lacks some features. And we can not explore the app beyond certain limits. For example in Instagram, we are not allowed to download video bytes and image. To download them, you're required to use some third party application such as Gramblr. But if you can use a mod version of the application, no need to download any third-party application. So, in order to have more features than the existing one you require to download a modified version of the same application. This alternative application will give you more features and controls than Original Instagram. Additional features include downloading videos bytes, stories and images anonymously from Instagram.
You could wonder, how it is possible to download photos and videos from Instagram??? It can be possible with the help of GB Instagram. Thanks to the developers. Now, let's have a look at the important features of the application.
What is GB Instagram???
GB Instagram/GBInsta is a modified version of Instagram developed by third-party developer Atnfas Hoak. In this, you will find everything looks similar to Instagram, besides will get some additional features that are not found in original Instagram. Using the app is 100% safe and secure.
You may question me that, what happens to original Instagram if I start using GB Instagram? Nothing will happen to your original Instagram, you can use both apps simultaneously. Thus, you use two Instagram accounts on a single device.
App Preview
| | |
| --- | --- |
| Name | GB Instagram |
| Updated on | Dec 18, 2018 |
| Latest Version | v1.60 |
| Android Requirement | 4.0 or Above |
| Size on Disk | 38.88 MB |
| Genre | "Mod" App |
| Developer | Atnfas Hoak |
Salient Features
No Rooting Required: To use GB Instagram, you no need to do the rooting. Simply install this app like any other android application.
Maintain Dual Accounts: You can have two accounts on a single device. GB Instagram will not restrict you to have original Instagram.
Avoid taking Screenshots: This is one of the important features amongst all, you don't have to take the screenshot of your favourite photo and save it on your device. With the help of GB Instagram, you can right away download the photos and videos and save them directly on your device.
Download Video Bytes and Stories: You can download the videos or stories with a single tap on them. With this, you don't have to download any third-party applications.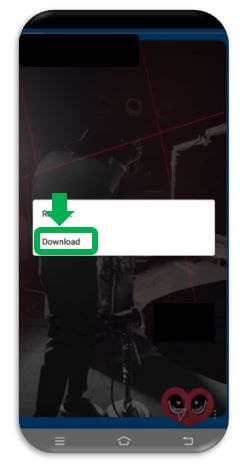 Regular Updates: As GB Instagram is developed on top of Instagram, you don't have to worry about updates. You will get all the latest Instagram features and updates along with some new improvements.
Zoom Profile Pics: In original Instagram, you can't zoom the DP and will not get media preview. But GB Instagram/GB Insta allows you to zoom the profile pics. Also, you can preview the videos and media.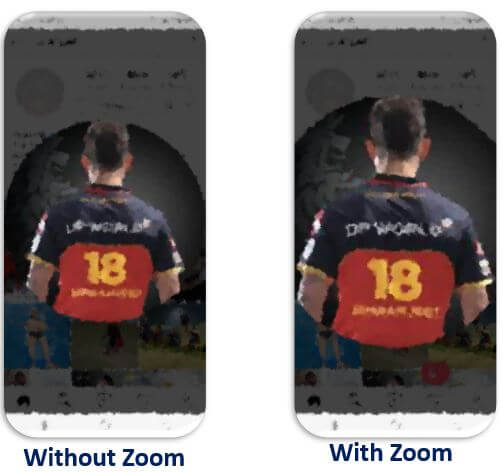 In-built Translator: As Instagram is a global application, many people post their story in their native language, and it is difficult to comprehend the post. App itself translates all posts in plain English and makes the job easier.
Some Additional Features
It gives full control over the customization, you can design your Instagram in what way you like. We will have the option to change the app colour theme and design.
You can copy the Insta Bio and text from anywhere across Instagram.
There is an option to hide your Online presence in GB Instagram so that you can browse Instagram without being noticed by followers and contacts.
Keep the track of your messages by marking them. In original Instagram, you will not find this feature and may miss the messages. If you mark the messages, you can read them later.
Download GB Instagram Latest Version
As cited above, it is a third party application and will not get it on Google PlayStore. You can download the app on any third party websites. But you must be aware of spam websites that may harm your device. Here at APKBuilds, we have undergone all the google testing policies and giving you the 100% safe and secure version of GB Instagram.
Click here to download the latest version of GB Instagram. And also, find the brief information of the application above.
How to Install GB Instagram/GB Insta
I hope you downloaded the application by using the above link. Let's now kickstart the installation procedure step by step.
To install any third-party application, you must enable Unknown sources. To do that, go to Settings —-> Applications —-> Install Unknown Apps —-> GB Insta —–> Tap on Allow unknown apps to be installed. Please note that in some devices the terminology may change.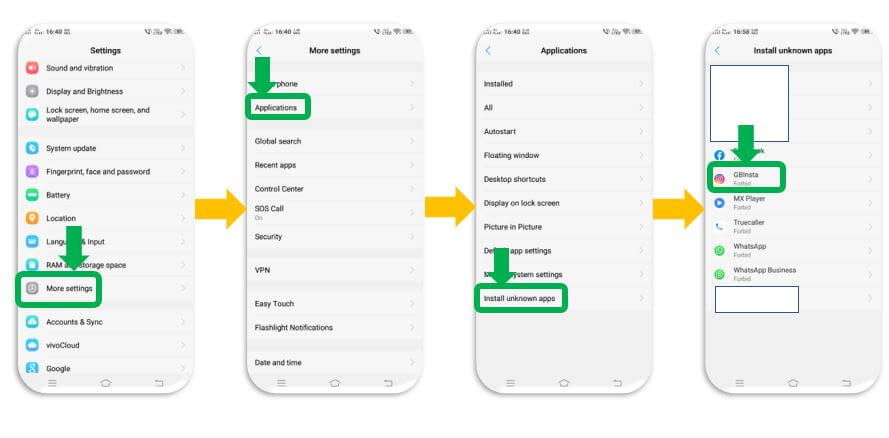 Now go to downloads and tap on it to install.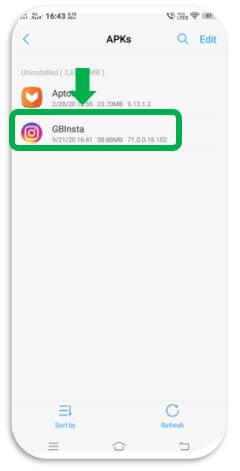 Hold for some time for the installation.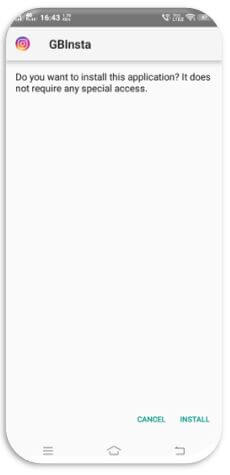 Now tap on Open.
That's it!!! App has been successfully installed on your device.
Get Started with GB Instagram
Open the application.
Right after opening the application, you'll be prompted for login with your Facebook Account or Sign Up with Email/Phone Number.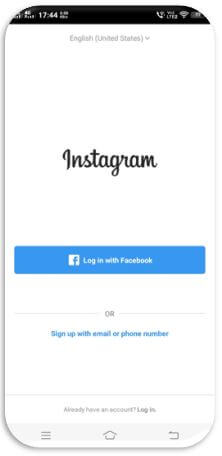 Depends on your interest you can create a new account or login with an existing account.
If you would want to sign up using Email/Phone Number, it will send you an OTP for the authentication purpose.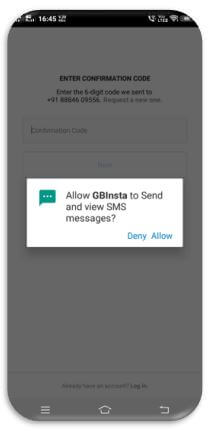 Next, it'll ask you to create a username and Password.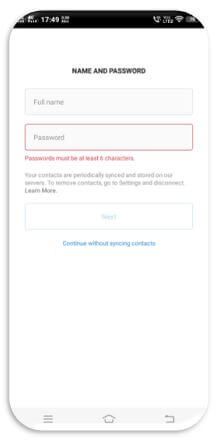 You will now see a new GB Instagram Account has been created.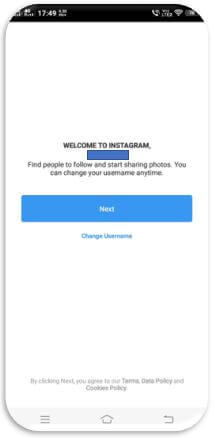 Frequently Asked Questions
Can I use GB Instagram on iOS?
No, there is no iOS version of GB Instagram. As of now, it is limited to Android Only.
Does the app require to create a new Instagram Account?
It depends on your choice, you can log in with your existing account. Otherwise, a new account can be created with Email/Phone Number.
Is it legal to use GB Instagram?
Not exactly, but you'll not be sued for using this application.
Is it safe to use the app?
Yes, it is safe to use the GB Instagram. But, be sure to download the app from a secure website.