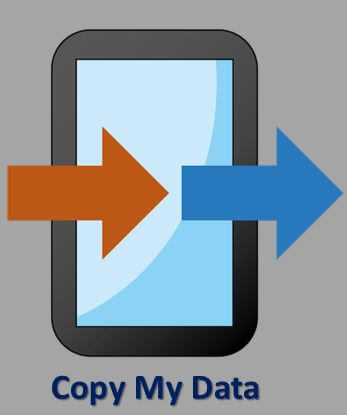 | | |
| --- | --- |
| App | Copy My Data |
| Licence | Free |
| Publisher | Media Mushroom |
| Latest Version | v1.2.6 |
| Size | 2.1 MB |
| Support Android | 2.3.3 + |
There are some special cases where you would want to upgrade your mobile phone or like to buy a new phone. In that case, it is required for you to transfer the data. So, learn about Copy My Data APK and easily copy the data from one phone to other.
In general, it's not that easy for you to copy every detail manually and control the process.
So, you definitely need to take the aid of file transferring applications which will do the job effectively and safely.
After a lot of research and experiments, I stopped at one point. That is Copy My Data APK. I chose this app because it is an efficient and lightweight application.
You probably have listen to one proverb that is trending nowadays, that is Information is Money. Yes, everything is being digitalized and it is very important for us.
Let's now dig into the details about Copy My Data APK and its features.
What is Copy My Data APK?
It allows you to transfer all the data from one android mobile to another. That too very quick and simple way. The thing is you just have to install the app on both phones and follow the required steps.
Salient features of Copy My Data APK
Nothing much to tell about the app features but I'm writing them down from my experience.
Lightweight App: The size of the app is a little over 2 MB, so you'll not face any hardware or software issues with the app.
Simple Program: It is very easy to use the application and even a high school guy can use the app effectively.
Speed: When compared to traditional file transferring apps, it is very quick in transferring the data. And the process will just take a couple of minutes.
Hybrid File Transfer: Unlike some OS-specific apps, Copy My Data APK lets you transfer files from an Android phone to an iPhone.
How to download and install Copy My Data APK?
Downloading the Copy My Data application is very simple. If you have Google Playstore on your mobile, it's very easy for you to download.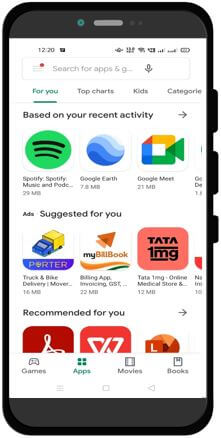 Type Copy My Data in the search box.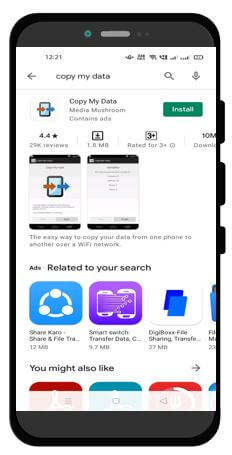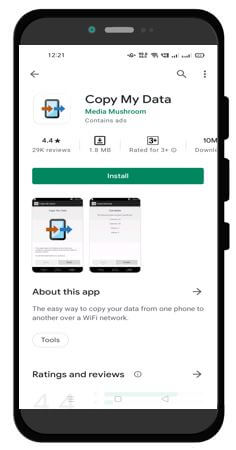 Give the access & Install.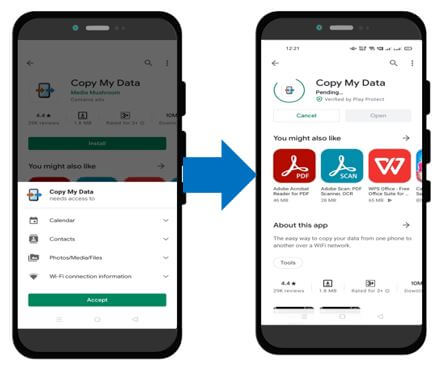 How to transfer the files from one phone to other
Here, I'm transferring the files from my old phone to my new phone. See the detailed illustration below…
Please make sure to install Copy My Date on both phones.
Connect the phones to the same Wi-Fi.
Open the app and click on Next on both phones.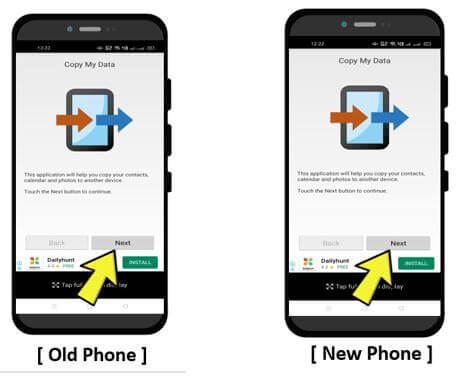 On your old phone, select highlighted option as below.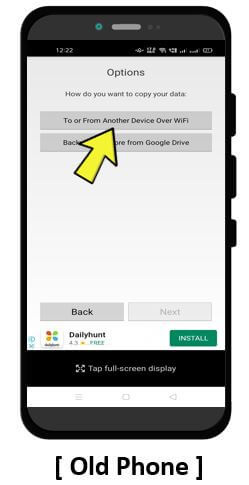 Next, select your new phone from the list.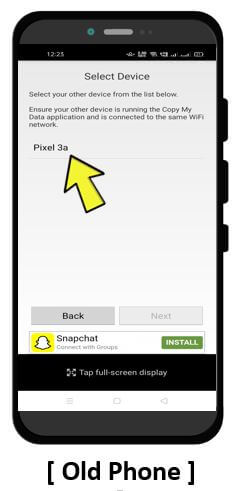 After that, select Copy data to selected device on your old phone.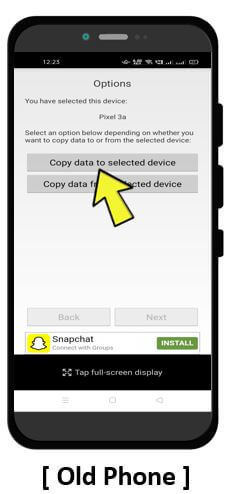 One PIN will be generated on your old phone, please enter the same on your new phone under the Confirm PIN option.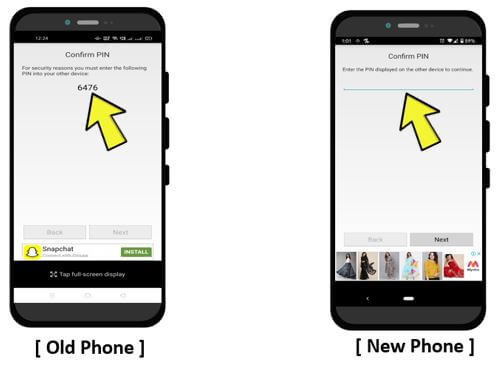 It'll ask you to select what type of data you'd like to transfer.
Tick mark the boxes as per your choice.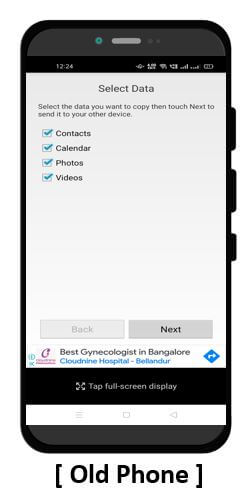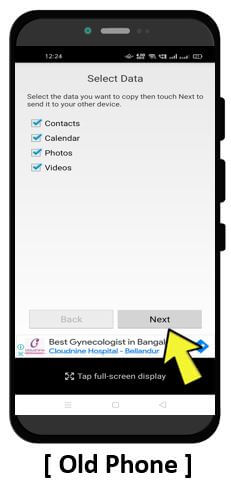 Now sit back and relax.
You can now see, the data being copiying into the new phone.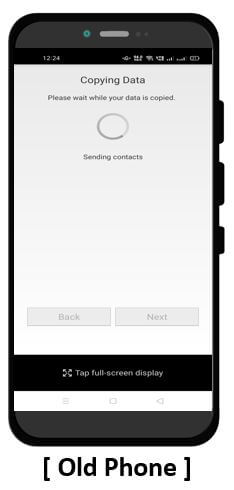 FAQs
Can I transfer the files from iPhone to Android and vice versa?
Yes, Copy My Data APK allows you to copy the date from any iOS to Android.
How much time does it take to copy the data?
It won't take much time, however, it depends on the performance of your phone.
What type of data I can transfer?
You can almost transfer all the files. If you ask me particularly, the data includes,
Photos,
Videos,
Contacts,
Calendar,