Applinked is a brand new app store to install third-party apps on Android and Firestick devices. Download the updated version of the Applinked APK 1.0.5 file from our secured source.
App Name
Applinked
Developer
Inside4ndroid
Category
App-Sharing
APK Size
33 Mb
Latest version
V1.0.5
Compatible
Android 5.0 or later
Last updated
October 8th, 2021
Provide By
Applinked.store
Supported
Devices
Firestick, Android TV/Box/mobiles
Windows, Mac, & Nvidia Shield
Applinked Description
Applinked is an alleviated version of legendary Filelinked with bulk downloading options. With the Applinked store, you can create a store and share apps/files, download free apps without restrictions.
It works as an app-sharing service where users can access all kinds of files or apps. The majority of the people are using it for downloading applications to Nvidia Shield, Android TV, Fire TV, or Firestick.
Applinked is built from the latest technology, not cloning from Filelinked like stores.
It comes with multiple handy features with a decent user interface. You can directly enter into the store using numerical codes just like Filelinked. No need to type the download URLs.
How to works?
To host your files or Apks on Applinked, you must create a store on it. Click the "Create A Store" link from the menu, fill the form with your details like Desired store code, username, email, password. Hit the sign-up button.
You can upload unlimited applications and make your store public or private with a PIN.
To download apps from Applinked, enter the respective store code and submit.
So, create Applinked codes with any applications and download them on any device.
Key Features
Applinked APK is an independent app store with hundreds of applications, and all those apps can download the right way. Following are the features of it.
Free To Use
Absolutely free, no credit cards required. It's widely available for all android devices with limited requirements. Anyone can access it from any device including mobile, computer, TVs, and gaming consoles.
Unlimited Apps
The new 3rd party android app store comes with a huge collection of apps and games that are outside of the official Play Store. For example apps like Cinema HD, Aptoide TV, Mobdro, Filmplus, Pikashow, etc.
Quick Downloads
Additionally, as compared to other stores it is faster enough to download and install apps on any Android gadget. Don't require unnecessary steps and typing links.
Simple UI
Applinked's GUI is simple and lovable. It only provides the necessary options like quick navigation, a download button, app details, and grid view.
More Features;
No forced registrations to download apps like Google Play Store.
No special permissions are needed.
Access to any public stores without PIN.
No malware; Safe and Secure way. HTTPS enabled.
Make your own store with bulk apps.
Available in both app and web based.
Manage your store (Add store, Delete A store, Saved Stores)
Cons:
You can't share other than APK files in this store.
It does not support to Kodi, Roku, and iOS.
Many duplicate apps available, sometimes difficult to choose the right one.
---
Applinked APK Free Dowload
? Check out the Top 50 Best Applinked Codes 2021
Basic Requirements:
| | |
| --- | --- |
| Allow File and Media | |
| Location of the device | |
| Access to External storage | |
| Android 5.0 or above | |
| Strong Internet/Wifi needed | |
Changelog/Fixes:
Mandatory update for server migration
Server migration is complete and everything should work as normal.
Comparison: Applinked Vs Filelinked:
| Feature | Applinked | Filelinked |
| --- | --- | --- |
| Multi-platform Support | Yes (Web-based) | No |
| Public Stores | Yes | No |
| Available Apps | Up to 600+ | 300+ |
| Security | Secured | Not sure |
| Size limit of the app to upload | Max 100 MB | Max 50 MB |
| Does apps are categorized? | Yes | No |
| Kodi Support | Partially supports | Yes |
How to Install Applinked on Amazon Firestick
1. Install the "Downloader" to your Fire TV from Amazon app store.
2. Turn-ON the "Install from unknown apps" for Downloader. If you're doing this for first time them please refer the image below.
3. Open Downloader.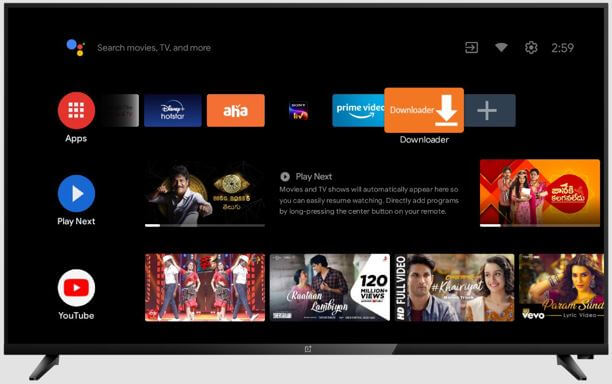 4. Type "https://applinked.store/" in the URL box and click Go.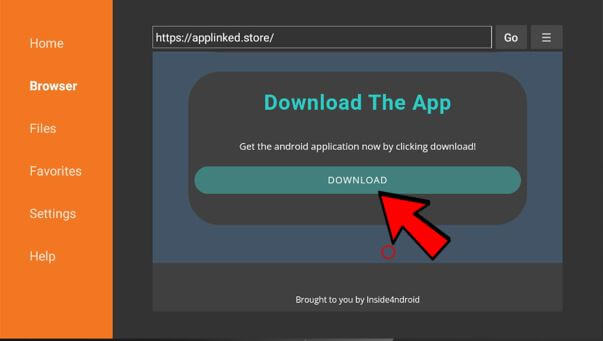 5. Click the "DOWNLOAD" button.
6. This app will start downloading in background.
7. Click on Install.
8. Click on Done.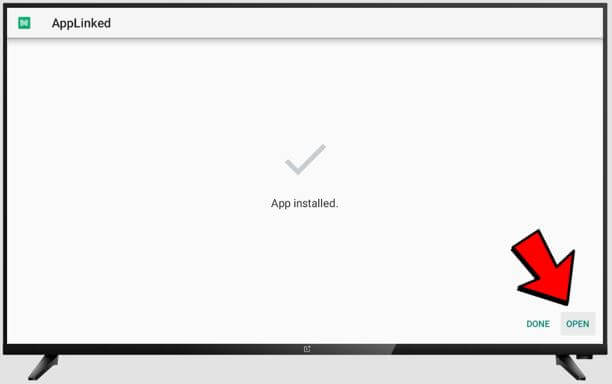 9. If you want remove the app file, simply click the "Delete" button in this step.
10. Launch Applinked.
11. Enter the store code and click on submit. Or, you can browse apps by categories from Live TV, Movies/Shows, Adult, Gaming, Mixed content, and other.
12. Download any app to your Fire TV right away.
How to Download Applinked for Nvidia Shield
Nvidia Shield is no longer supports both downloader and puffin browser to download applinked. However, you can use a pen drive or hard drive for sharing apps to the gaming console. But, this is not useful for everyone. Because it's not possible for all.
So, I decided to provide a simple method to install applinked on Nvidia Shield via "Analiti" app.
Go to Play Store in your Nvidia Shiled.
Search for "Analiti" or "Speed test".
Install the "Analiti – Speed test Wifi Analyzer".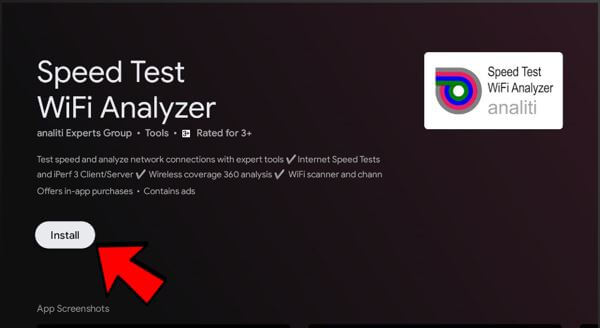 Choose the "Web check" option from sidebar.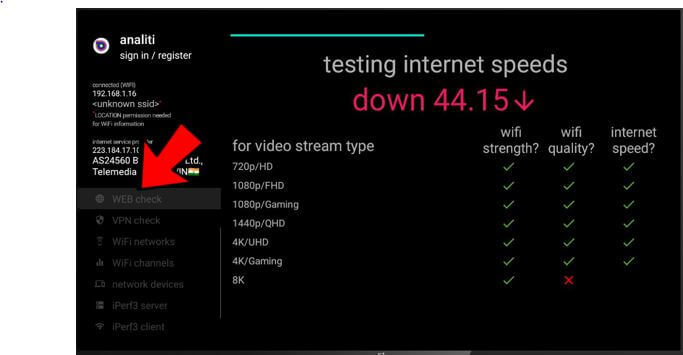 Enter the "https://apkbuilds.com/getapplinked" in the URL address bar and click Go.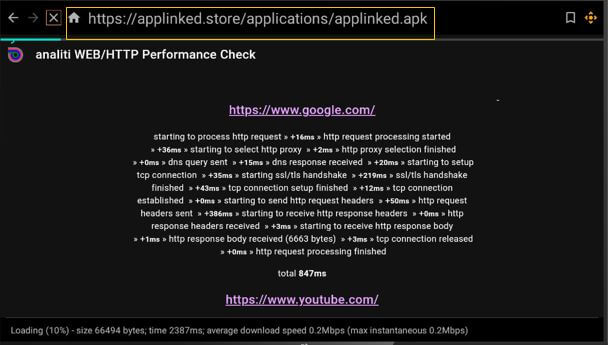 Automatically, a new settings page will comes up by asking you to enable install unknown apps using analiti. Toggle to turn-on for analiti.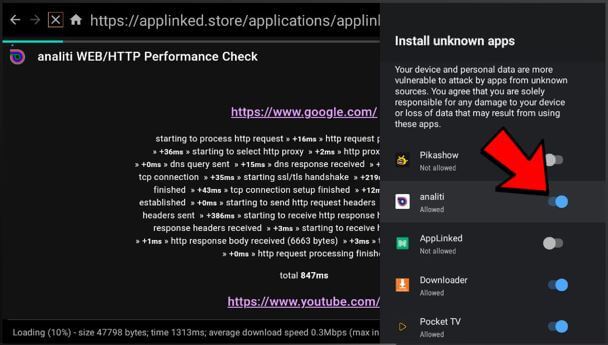 Download starts now… Once it got finished, click on "install" in the installation window.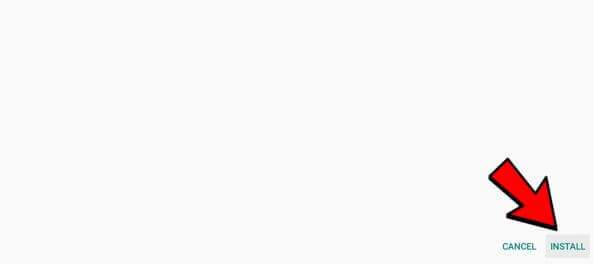 Applinked successfully installed without any major sources.
FAQs
Can Applinked be safe to use?
Applinked apk is safe however it has more public stores from users. It only promotes the approved apps means they have no virus.
Is Applinked for iOS available?
Unfortunately, it is unavailable for iPhone, iPad users. Instead, Files or IPA file-sharing can be possible through its web version.
What can I download with the Applinked store?
As of now, It allows only APK files.
Can I get it on PC?
Why not, just visit www.applinked.store from your web browser. Download any android app from this store and install it on your computer using emulators.
What are the Applinked alternatives?
Unlinked
FileSynced