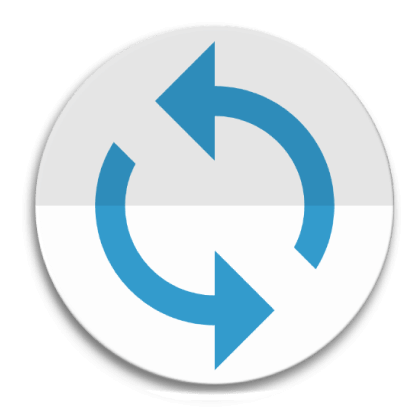 Mouse Toggle for Fire TV APK allows Amazon Fire TV to enable Mouse mode and control over the remote.
Wouldn't it be great if there is an android app that enhances the features of your Amazon Fire Stick, Fire TV, Fire TV Cube, or Fire TV E4K? It's awesome, isn't it!!! Who'll say NO? Myself, I love to install such applications in no time. It's really really nice to have. I don't want to waste your time, straight away will go into the details.
As technology changes drastically, all the developers are designing the apps in such a way that they can be operated through only touch devices. And these apps may not be function properly on Tele Visions which are operated through remote control. This is where we must be cautious and need to be updated accordingly. I would say Amazon Fire TV is the perfect streaming device to watch Vudu, Netflix, and all other android applications. But, this should not be limited by the cause of Remote control. I'll present you with an amazing app to overcome this problem.
In this article, I'll let you know about Mouse Toggle for Fire TV APK. It's a fabulous app, behave as a virtual mouse for your FireTV. Let's quickly deal with this app.
Mouse Toggle for Fire TV
As you can say, the name itself suggests that it acts as Mouse for your Amazon Firestick. Without having to connect a mouse to your Fire TV, this app will act as a wireless mouse. It'll create some pointer to operate Fire TV contents. Mouse Toggle App comes in handy when you're watching apps like Netflix, Prime Video.
No surprises, it exactly as same as regular Mouse. With this, you can drag, click, long click, Wheel up and wheel down. Just you've to install this app on your Fire TV. Follow the below guide on how to install Mouse Toggle App for Fire TV.
Before getting into the installation procedure, let's unveil its salient features and specifications.
App Overview
| | |
| --- | --- |
| Name of the App | Mouse Toggle APK |
| Version | 1.12 |
| File Size | 2.40 MB |
| Uploaded on | April 21, 2020 |
| License | Free |
| Minimum Requirement | Fire TV- Fire TV Stick, Cube, E4K TV. |
Screenshots
In the next segment, we'll discuss features of this app
Features
You may ask me, Why we need to use this app only? The answer is simple, it makes your job modest and easier. Read the below outstanding features for better understanding.
Use of Mouse Pointer: It'll allow you to use a mouse pointer that comes in handy for those applications that are sideloaded that don't work well with Fire TV Remote control.
Friendly UI: User Interface for this app is pretty simpler. Remote controls will function as a general mouse. You no need to be an expert in operating this app.
Auto Device Detection(ADD): Once the app is installed, it starts scanning your Fire TV for a simple setup. It also has a feature of entering the IP address manually to detect the TV.
Installation Guide: Mouse Toggle app for Fire TV
This installation process consists of two phases. Enabling the option Apps from Unknown Sources of Firestick and Sideloading Mouse Toggle APK. These are very simple steps if you follow my instructions thoroughly.
#Phase 1: Enable Apps from Unknown Sources
Turn on your Amazon Fire TV
Go to Settings
Then Device
After that, click on Developer Options
There you can see two options likely Apps from Unknown Sources and ADB debugging.
If the options are TURN ON, you're good to go. If it is OFF, toggle the button to TURN ON.
You'll get a security message pop up, ignore that.
#Phase 2: Sideloading the Mouse Toggle APK
I would say, it is a crucial step from which you'll get a Virtual mouse. For this, we'll make use of the Downloader app for sideloading purposes.
You'll easily find the Downloader app on the Amazon Store. Just go to the home page of Amazon fire TV, on the top left corner you can see a magnifying glass, search for Downloader app and install it accordingly.
Open the Downloader app. By default, you can see the Home tab.
Before downloading Mouse Toggle App, you need to enable JavaScript Settings.
Now go to the Home page, there you can see a dialogue box asking you to enter URL.
Enter URL and click on GO. URL will be https://www.apkbuilds.com/Mouse Toggle Download
Right after hitting on GO, the Downloader app will automatically download the app.
Now you should see Installation Page, click on Install.
Just hold on for a few seconds.
After that, you will see a prompt saying that App installed.
That's it. We're done with Installation Mouse Toggle for Fire TV APK.
In order to free up some space on your Fire Stick, let's delete the Mouse Toggle APK which is not required after installation. To do that, without Clicking on OPEN, hit on DONE. Later, you will get two confirmation messages to erase the app, Click on Delete for two times. With this, you successfully freed up space.
How to Use the Mouse Toggle App on FireStick
We now come to the final section of the article. In this, you'll be knowing how one can use Mouse Toggle App on FireStick.
Please go to Your Apps & Channels on Amazon Fire TV. Now scroll down to find the Mouse Toggle app which you've just installed. Open the app.
Ensure "Enable the mouse service" and "Autostart the mouse service on device start-up" should be TURNED ON. Once it is done, you can see Status as Started at the bottom left of the screen.
To have a mouse pointer on Fire TV, quickly press the Play/Pause button twice on your Fire TV remote.
Thus Mouse Pointer appeared on the screen. Hereby, it can be hover over and select anything you want on FireTV.
Conclusion
That's All !!! This is how you can operate any app on Fire TV with the help of Mouse Toggle for Fire TV. I would say this must-have application to Fire TV as remote will not function properly on entertainment applications. I hope you've successfully installed the app. If you face any challenges while installing or using the app, please do comment below. I'll get back to you as soon as possible. (OR) If you like my work, share it with your friends and provide your valuable suggestions. Thank you!!!